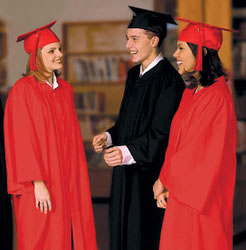 You've worked hard earning your degree.
Obtaining your college regalia shouldn't be a struggle.

University Caps and Gowns .com graduation robes and accessories makes ordering your academic graduation regalia e a s y with outstanding customer service, and IN STOCK caps and gowns and academic hoods.
We keep a full range of in-stock college cap and gowns, as well as cap and gown sets for high school, middle school and preschool for immediate delivery.
Our college cap and gown department handles bachelors, masters and doctoral / PhD regalia including the academic gown, academic hood, and doctoral tam with tassel.
In addition to our low priced student cap and gown sets, we also stock longer lasting faculty quality master's gowns and doctoral robes.,
University Caps and Gowns offers both traditional academic regalia and specialized custom made doctoral regalia.
We also carry a full line of academic caps and tassels, including mortarboards and doctoral tams; and graduation hoods (doctoral hood, master's hood, etc.).
Faculty members: Miss the ordering date in your local bookstore, but still want a quality doctoral gown? We keep deluxe PhD and doctoral gowns IN STOCK, as well as velvet tams and graduation hoods, and we even accept late orders. Ask us about our free loaner program!
Our cap and gown department is reachable by phone, fax and e-mail for all your graduation regalia requirements.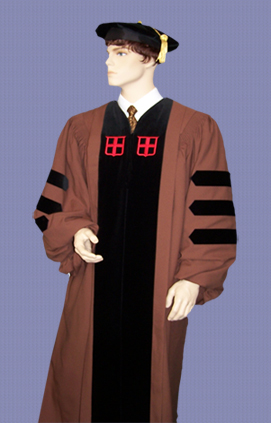 Custom Brown University Doctoral Regalia
Doctoral Gowns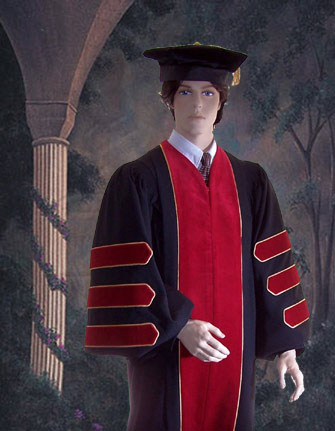 Doctoral Robes and Religious Robes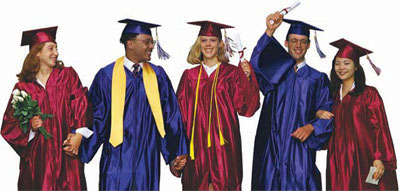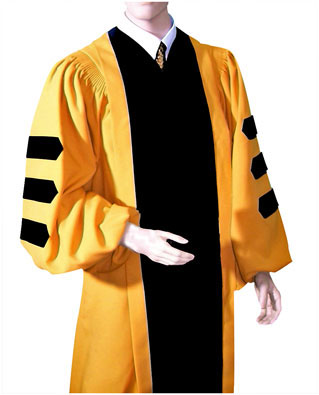 Cap and gown questions?