Doctoral Gown / PhD Gown ordering made easy

Deluxe doctoral gown IN STOCK with choice of black velet or PhD blue velvet @ $290.00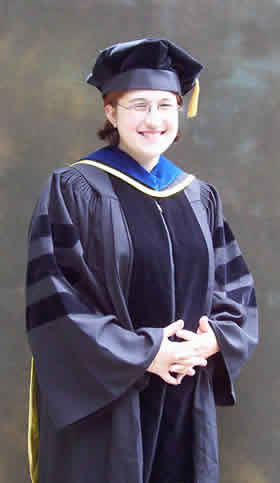 Faculty quality doctoral gown. Open sleeves. Black Velvet. IN STOCK @ $175.00
University Caps and Gowns .com makes ordering your academic graduation regalia
e a s y with outstanding customer service, and IN STOCK and custom made cap and gowns, doctoral tams, and academic hoods.
We have deluxe, faculty quality and souvenir doctoral gowns in stock, and also custom make doctoral regalia to order.
Our deluxe doctoral gowns are generally IN STOCK with choice of black velvet or PhD blue velvet @ $290.00
We can also customize your doctoral gown by changing the fabric color, velvet color, or by adding piping to the gown, or embroidery.
Each of our doctoral gowns comes with a mortarboard and tassel at no charge, or you may order a velvet tam.
Velvet tams are available in four sided - six sided - and eight sided models, with your choice of a silky tassel or bullion tassel.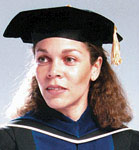 Faculty members: Miss the ordering date in your local bookstore, but still want a quality doctoral gown?

We keep deluxe PhD gowns IN STOCK, as well as tams and hoods, and we accept late orders.

We also have loaner doctoral gowns and hoods available, in case you want to make a custom gown (with piping) but need to wear something right away.

Still have questions -- we're reachable by phone, fax and e-mail for all your graduation regalia requirements.
Deluxe and souvenir quality doctoral hoods are available. The degree color is shown on the velvet on the front of the hood; the school colors on the rear of the hood. Optional piping is also available.
Please note that this website (www.universitycapsandgowns.com / www.universitycapandgowns.com) is part of the cap and gown division of Saxon Uniform Network, Inc., in Pittsburgh, PA, specializing in academic graduation regalia, and is not connected or affiliated with the University Cap & Gown Co., Inc., (www.universitycapandgown.com / www.gradgowns.com) located in Lawrence, MA